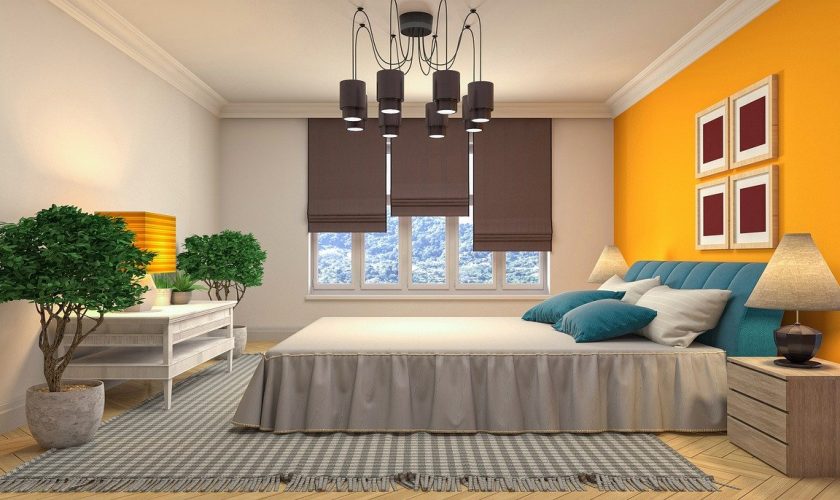 Using pastel colours in the bedroom has become a trend in the past few years. However, incorporating pastel colours in your bedroom interiors without going overboard with it is a challenge. The most common way of introducing pastel colours is painting one wall of your room using pastel colours and adding other minimalistic elements to the decor that blend in perfectly. Moreover, you have to be very selective while choosing the pastel colours so that they complement the furniture pieces of your bedroom. If you want to add more pastel colours, you have a plethora of options at hand. Mentioned below are a few tips to add various shades of pastel colours to your bedroom:
01 of 05 Choose pastel colour furniture
In case you do not want to paint the walls pastel colours, there are other options at hand. Choose beautiful pastel colour furniture pieces for your bedroom interior that will complement the colour of your walls. You can opt for anything from a pastel colour armchair to a bench with pastel colour cushion fabric. Do not forget to add a few cushions to your setup as well. Consider throwing in a few pastel colour cushions as they add to the drama.
02 of 05 Pastel ceramic tiles
Although it is not a very famous interior design idea, you can consider installing ceramic tiles in your bedroom. There are plenty of advantages of doing so. For starters, they are easy to clean and maintain. To add more colour and vibrance to the bedroom, you can consider installing pastel colour ceramic tiles. As ceramic tiles are easily available in a wide range of colours, you will never have to worry about finding the colour you want. Moreover, ceramic tiles are durable and will last a few decades.
03 of 05 Add more pastel colour layers
Adding more layers can help you to enhance the appeal of your bedroom significantly. Choose pastel colour bed sheets and pillows to add more pastel colour layers. If you have furniture pieces in your bedroom, consider layering them up with pastel soft furnishings. Put down a pastel rug on the floor that matches the rest of your bedroom decor design. You can experiment with your bedroom design by adding various other pastel colour elements. They help to create a chic and warm look. However, make sure that you do not go overboard with it.
04 of 05 Pastel colour plants
Adding plants to the home decor design has become very common in many modern households. It makes the interiors feel fresh and residents feel close to nature. While you cannot buy pastel colour plants, you can certainly find pastel colour planters for your plants. In case you fail to find pastel planters, consider panting them instead of buying new ones. Be selective while choosing the planters. Planters that do not match the interior decor design will diminish its overall appeal. You can consider choosing minimalistic planters for your bedroom. With pastel planters, you can easily add more pastel elements to your bedroom interior without making a lot of expenses.
05 of 05 Artwork
Artworks are mainly displayed on the walls of a living room. However, there is no such strict rule and you can always hang them in your bedroom. They eliminate the blank look from the wall and add more character to the setup. If you want to add more pastel colours to your bedroom, look for artworks that display a lot of pastel colours. You can either buy multiple small artworks and display them in a group or hang one big piece attracting all the attention towards it. Hanging artworks in any setup instantly enlivens its appeal.
The aforementioned interior design ideas are a few suggestions by industry experts. You can always consider coming up with new ideas to add more pastel colours to your bedroom. This will allow you to be as creative as you want and design a house that reflects your taste and preferences.