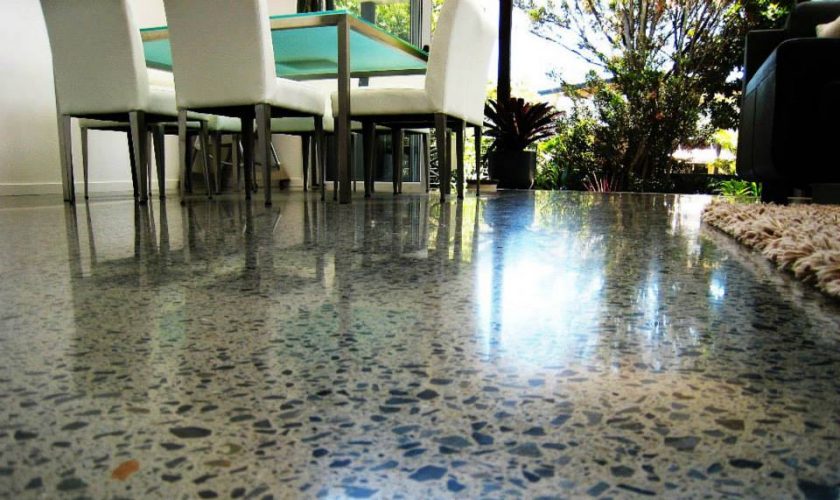 Are you looking for a way to make your home stand out? Would you love to give every space a bit of a modern upgrade without making severe structural changes to the home you already love? Many homeowners forget the important role that their flooring can play in the overall appearance of the home. In fact, your flooring is one of your home's main features, and changing it up by laying down flooring that people wouldn't necessarily expect can be a great way to achieve that impact you've been looking for. Polished concrete has become an extremely popular flooring choice for many new homeowners who are looking to make a statement. Here are a few of the different ways in which this flooring can benefit you from the very first day of installation on.
A Stunning Modern Look
If you're someone who appreciates the clean lines and simplicity that modern design aesthetics bring, you'll absolutely love having a polished concrete floor. These floors are designed to create an extreme impact without being too ornate or over the top. The quality of the floor will speak for itself, showing off your forward-thinking sense of style of design preferences.
Durability
Another serious benefit to investing in a concrete floor installed by experts like those at Polished Concrete Specialists is the durability and longevity that this type of floor provides. Particularly important for larger families or people who prefer to have a thriving social life, these floors can withstand pretty much any attempts at damage. This type of flooring could even withstand pressure from cars or large trucks driving across it, so you can feel confident that your daily grind won't cause any sort of distress to the floor for years to come.
Ease of Maintenance
Whether you're a busy professional who gets home late and just wants to relax or a crazed parent running after little ones all day, this flooring choice is ideal. Polished concrete is so easy to keep clean that you'll wonder why you never made this investment before. As long as you keep up with the necessary sealing and waxing regimens, a few simple passes with a broom and a mop every now and then will be more than enough to keep your floor looking as good as it did on the day of installation.
A Wide Range of Colour Options
When people think of concrete, the idea of boring, grey materials often comes to mind. However, the reality is that world-class concrete floors can come in a wide variety of colours and designs, giving you an unbelievable number of options to choose from when it comes to picking out something you'll love forever.
Choosing the right flooring for your home can seem like an incredibly difficult task, but understanding all the options available to you can make a world of difference. Keep these amazing benefits of concrete flooring in mind and start looking for an installation team you can depend on.